Meet The Nappy Lady
I'm Wendy, The Nappy Lady, and I've been married to my husband James for 15 years. We live in Farnham in Surrey, and have three children aged 15, 12, and 10 years old. The Nappy Lady was founded in 1999 to provide free, independent nappy advice tailored to YOUR needs. In 2019 we helped over 20,000 families via our advice service, in 2020 we are set to help over 35,000. I believe there isn't anyone else on the internet that provides as comprehensive a service as The Nappy Lady does.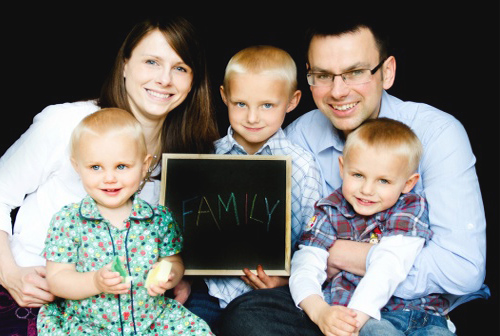 The Nappy Lady started as a small family business but we now have a team of 21 ladies staff including 6 highly experienced advisors who work directly with me answering your advice questionnaires and queries. When you ask for advice from The Nappy Lady you can guarantee you're speaking to a very experienced cloth nappy user who has been there, done it, and pretty much heard and seen every possible cloth nappy scenario possible! I'm passionate about using cloth nappies and love helping parents switch to them. At our warehouse we can offer you an antenatal nappy demo or nappy fitting please contact us to arrange a one to one appointment.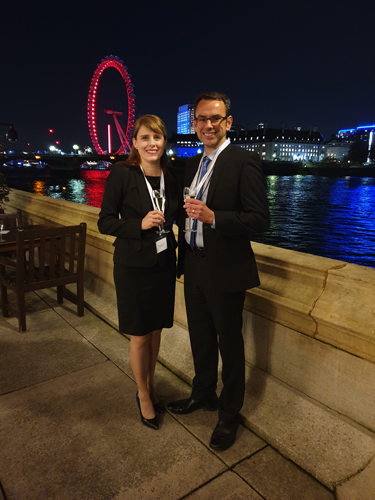 I've been using cloth nappies since our first child was a week old. We decided to use cloth nappies when I was pregnant, both for financial and environmental reasons. I fell in love with his cloth nappies very quickly and loved showing off his cloth bum at the baby clinic. When babies two and three came along they reused our first son's nappies, giving us a wonderful financial saving of around £2500 over the 8+ years we've had cloth bums in our home!

In 2019 I was invited to write a best practice article for the Government as part of the Parliamentary Review. This gave me the opportunity to raise reusable nappies on the political agenda and meet with politicians. The photo is my husband and I at the House of Parliament at the launch gala event. I've also been fortunate to be invited onto radio shows including Jeremy Vine, worked with the BBC on Shop Well For Less and in the national and local press. In 2020 we were invited to be filmed for an international news article about the growth in the reusable nappy industry, you can see one version below shown on Deutsche Welle. The film appeared on the news all around the world. I recently spoke to the nursery industry about how childcare settings can change to reusable nappies and the benefits this offers. I love helping with these opportunities to bring modern cloth nappies to a new generation.
Wendy Richards, Managing Director
Other members of our Nappy Lady team are:
Anna - Part of our customer service/accounts team. Anna works with Wendy processing your orders, answering emails and phone queries, dealing with deliveries (she does everything really). Anna wasn't sure where to start with cloth nappies until she joined our team. We are very proud of her converting to cloth, she's a great person to speak to if you're coming to cloth a bit later she's been there done it and now loving testing lots of nappies. She loves an Uno but is now rather partial to a Smart Bottoms too! Anna is also solely responsible for increasing our rate of snacking at TNL.
Roisin - Works 3 days a week helping processing orders, emails, advice queries, phone calls and gets very excited when we receive new product lines especially CSP. Roisin helps oversee our hire kits making sure they are back in time ready for the next hirer. Roisin has used cloth nappies from birth with her children. She is also a fully qualified La Leche League counsellorand runs a local group.
Louise - Works 2 days a week keeping our accounts in check and telling Wendy off for not putting things through properly. Louise used cloth nappies on both her children using prefolds with a laundry service. Louise is often found stroking various products and commenting how soft they are.
Cathy - Has been with us the longest. She is mainly found dispatching your lovely orders and will pack them incredibly neatly! Cathy is one of the most methodical and practical people you will ever meet. She can get the most unusual shaped parcels into a box perfectly. You'll know if Cathy packed yours! Cathy also helps with incoming deliveries especially the horrible complicated ones (Petit Lulu!)
Zoe - Works in our warehouse dispatching orders and warehouse numbering. Zoe is always delighted when Wendy buys new products and she has to find somewhere to store them and move everything round. Don't tell Zoe is often whispered in the office!
Vicky - Is part of our packing team dispatching your lovely orders. Vicky is pretty unflappable even on the busiest craziest day. Vicky has the record of the most accurate packer!
Jemma - Jemma joined us as part of our packing team but now also helps dispatching orders on our busy days. Jemma also works as part of our online advice team. She often recognises customer names on parcels from people she helped advise. That's always a lovely feeling when you help a family and see it all the way through.
Gemma - Online Advisor working with Wendy offering advice all over the world. Gemma has used cloth on all her children and is exceptionally experienced.
Sarah - Online Advisor working with Wendy offering advice all over the world. Sarah has used cloth on all her children and is also exceptionally experienced. Sarah runs a local nappy library in Guildford and is also now a qualified sling consultant offering fittings and loans via her Sling Library.
Gina - Helps admin our social media, advice requests and queries and is found online at random times like Wendy!
Tiva - Has recently joined us and helps admin on instagram and Facebook. Another Mum found online at very random times of the day!