Two Parter, All in One, Pocket Nappy or All in Two Nappy?
Wednesday, 22 July 2015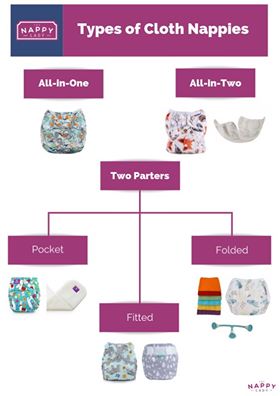 Nappy Types
A two part nappy system means there is a separate nappy and wrap. The nappy can be a modern shaped nappy as in the image below or a traditional flat nappy like a terry square.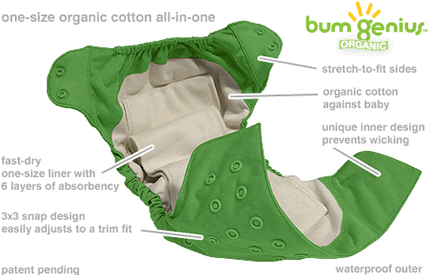 A pocket nappy is a two piece nappy which can be put together beforehand to act like a kind of all-in-one. With a flat pad as the nappy which is inserted into a pouch/pocket in the waterproof cover.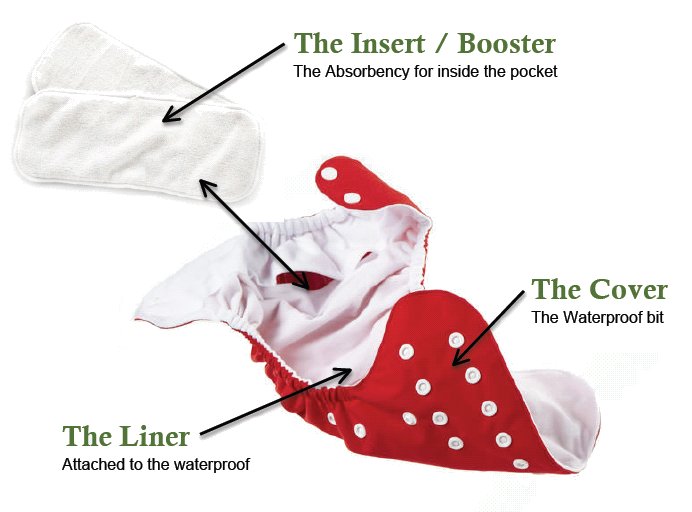 An all in two nappy system falls somewhere between a pocket nappy and an all in one nappy. They should not be confused with a shaped (two part) nappy system. The inner absorbent pads pop on to the outer wrap and, once poppered, form a one piece nappy. The pads can be unpoppered for washing and to speed dry.