Tiffany Rose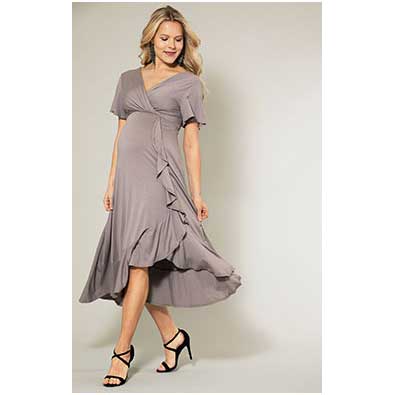 Maternity Clothing from Tiffany Rose
Finding flattering pregancy clothing can be a real challenge especially when you're invited to a party, wedding or special event.
Tiffany Rose
was founded in 2003 with a simple aim to offer pregant women the chance to wear exciting, elegant, beautiful and well made designs for special occassions.
Tiffany Rose designs are inspired by icons of the 50s and 60s making timeless classic that will never go out of style, with a touch of vintage or a modern twist. Evoking the sense of special and occassion, we bring to you unusual shades, tonal hues, sumptuous textures and unique prints - all in classic, flattering and wearable styles and even better they are all Made In Britain.
Range of Fabrics
The Tiffany Rose collection comes in a variety of materals, beautiful tailored jersey, lace maternity dresses, silk evening gowns and a fabulous selection of maternity bridal wear.
Have you thought about using reusable sanitary pads post partum? Keep it natural and shop our range.