Real Nappies for London (RNfL) Vouchers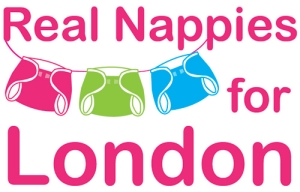 How to redeem your 'Real Nappies for London' vouchers.
Real Nappies for London Voucher Online Checkout
When you place your order please enter your voucher details and voucher amount in the comments box underneath where you enter your delivery address - THIS DOES NOT TAKE THE MONEY OFF YOUR BASKET AUTOMATICALLY.
Then pay the full value of your order via credit/debit card or paypal.
Next email us a copy of your RNFL voucher (we have to print them off to be reinbursed). The value of your RNFL voucher will be refunded back to you as soon as we receive your voucher (normally within an hour if you order while we're in the office).
Alternative Real Nappies For London Voucher Over the phone Checkout
Alternatively, you can place your order over the phone (01252 372 266) and then we can just charge you any extra payment needed over your RNFL voucher. This prevents the need for you to pay in full and then us to refund the difference. We'll ask you to email your RNFL voucher to us as well. As soon as your RNFL voucher has been received your order will go to dispatch.
Email address to send Real Nappies For London Vouchers
RNFL require us to see the actual voucher so please email a copy of your voucher to info@thenappylady.co.uk after ordering.
What can Real Nappies For London vouchers be spent on?
Please ensure you spend the full value of your voucher on qualifying items:
nappies
wraps
boosters
liners
muslins
nappi nippas

Unfortunately the following items do not qualify for RNfL vouchers
accessories such as:
swim nappies
wipes
buckets
storage
detergent
Real Nappies for London issues vouchers up to £54.15 in the following boroughs:
Barnet £70
Bexley £70
Camden £70
Enfield £70
Hackney £70
Haringey £70
Islington £70
Lambeth £40
Sutton £25 cashback when you spend £100 or £40 cashback when you spend £150
Waltham Forest £70
Westminster £70
Use your Real Nappies for London voucher on our best sellers or ready made RNfL Voucher kits: