Staff Vacancies & Recruitment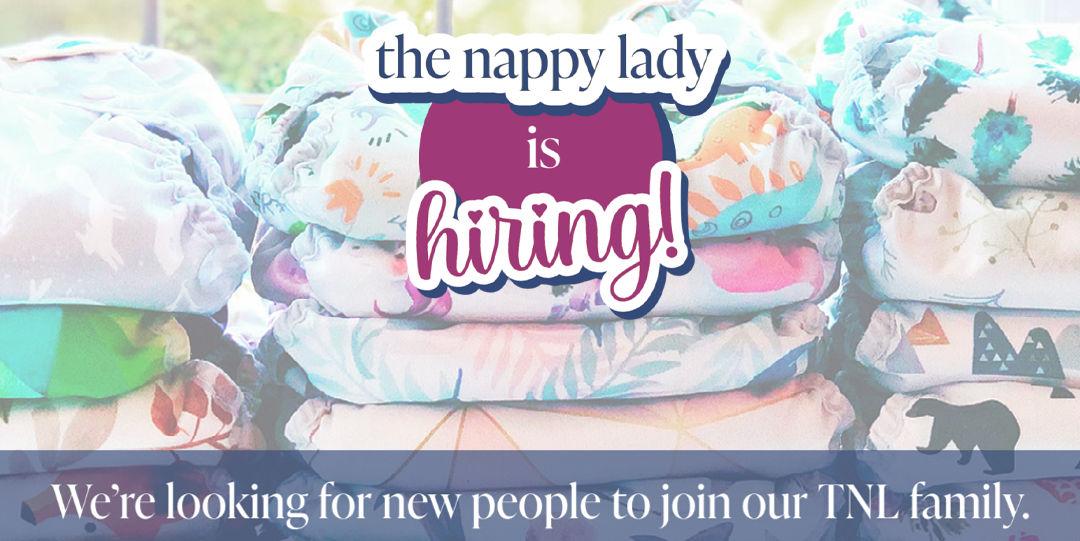 Would you like to be a TNL Brand Ambassador?
If you love reusable nappies, love helping others, love taking photos, or creating videos or TikToks and giving great nappy advice then this could be the role for you.
We are looking for more people to join our team to help promote reusable nappies, their benefits and of course TNL as the place to buy from and get advice. If you take amazing photos or already help others with lots of baby related advice then you could be just who we are looking for.
Our ambassadors are split over Facebook and Instagram. Those based on Facebook are there to help maintain the supportive and welcoming environment that you all love in this group. They also help with advice when needed. Our Instagram ambassadors encourage others via their amazing images and posts to choose reusable nappies and promote TNL as the place to go for advice and to buy. Some of our ambassadors choose to do both. We are also open to any ideas you may have on any other platforms or ways you could be a TNL Ambassador.
TNL Facebook Ambassador requirements
Help to create a welcoming and supportive environment in our Facebook group.
Start posts about anything reusable nappy, TNL product related, or parenting issues for potty training age or below.
Comment on others' posts and help with troubleshooting problems.
Report potential problem posts.
TNL Instagram Ambassador requirements
You must have a public Instagram account
Post high quality images to your Instagram account three times per week. This can be on your grid or stories but a combination is preferable.
Like and comment on our posts to help raise interaction.
If you have a blog then you will need to post an article of your choice once a month with links back to The Nappy Lady website.
TNL Ambassador (All) requirements
Post photos of your baby in products available from TNL (face shots are not essential)
You must be happy and comfortable posting nappy images on social media (face shots are not essential).
Like and share our posts on Facebook, Instagram, Twitter.
Provide a weekly post for The Nappy Lady's social media accounts with a high quality image or reel to promote our products.
You must work within all advertising guidelines and make advertising posts clear. We may ask you for images that we can use across our social media. Ambassadors cannot be an ambassador or influencer for any competitor company.
In return you will receive:
A free item each month, of The Nappy Lady's choice, will be sent to you for review.
A discount code for personal use. This can be used on the vast majority of items, there are some exclusions.
A discount code you can give out to friends, relatives or potential TNL customers. You can earn up to 5% commission on any sales made using your code.
The option to pre-order new prints before public release. These are for personal use only.
How to apply
To be considered for this role, please email gina@thenappylady.co.uk with the following information
Your full Name
If you are applying for Facebook, Instagram, both or suggesting somewhere else
A link to your Facebook profile, Instagram page or both
Tell us about yourself and any nappy experience
Tell us why you would like to be a TNL ambassador and why you feel you would make a great TNL ambassador
Attach examples of the photos you can take, and videos, reels or TikToks you can make
If you have any questions regarding the role or would like more information before applying then please send us an email.
Thank you for your interest and we look forward to seeing all your amazing applications and helping to save the world one nappy at a time.