Team Nappy Lady
Welcome to Team Nappy Lady.
We are passionate about reusable nappies and are here to help as many people as possible use them. Here you can get to know our staff and everyone behind the scenes who works together to help you in your nappy journey.
We are all here to help you save the world one nappy at a time.
Wendy
Anna - Operations Manager
Jemma - Operations Supervisor & Nappy adviser
Cathy - Deputy Operations Supervisor
Sarah - Senior Nappy Adviser & Admin Support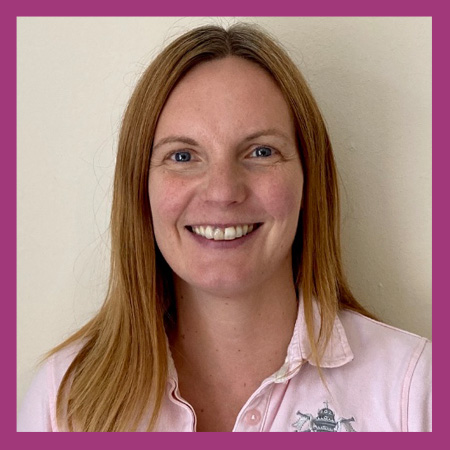 Gemma - Senior Nappy Adviser & Demonstrator
I started working for The Nappy Lady when my youngest was 13 months old. As soon as I saw the advert for an Online Nappy Advisor, I knew I had to reply and I've never looked back on accepting my role. I love the satisfaction of being able to help people through their cloth napping journey and nothing phases me - the words poo and wee are part of my daily vocabulary.

I work for The Nappy Lady during my spare time as during the week I am a Teaching Assistant at my local Junior School. The demands of four children, a Cockapoo, a teaching role and working for The Nappy Lady can be tough going, but I don't visualise changing my choices. I am not commission based, so everything I recommend I truly believe in.

When people start out using cloth, it can seem like a minefield. 'What's the difference between a liner and a booster, what's an all in two nappy, how do I wash them......

And that's why I do it - to help everyone to answer these questions and find the perfect cloth nappy for them and their baby.

I started my cloth journey when I had my third child. I looked into cloth nappies when I was pregnant with my first, but 13 years ago research was very limited and living in a small flat with no tumble dryer, I was concerned I wouldn't have anywhere to dry them. How wrong was I! Nappies come in many different materials and microfibre dries in no time at all. Plus, why did I not think of using an Octopus hanging dryer attached to my shower rail.

Baby number two came along 14 months later. Again wanting to use cloth nappies, but with two babies in cloth and the illusion of thinking I would need to soak and have wet nappies sitting in nappy bins for days put me off. If I only knew it was as simple as taking the nappy off, putting into a dry pailed bin and then simply throwing in the washing machine on wash day on a cold rise and then a long wash cycle, things would have been very different.

Baby number three came along in 2012. I was determined things would be very different this time round and I would give cloth ago. I found myself researching anything I could find related to cloth nappies and the pros and cons of each. I settled with TotsBots Easyfit at the start as I wanted something very easy to use and prove to others that using cloth nappies was just as easy as using disposables.

My last child arrived in 2014. By now I felt very comfortable in the world of a cloth nappy user and I started to experiment with many different styles and brands. There was nothing stopping me and my stash of nappies soon started to grow to more than I actually needed. Anyone who was willing to listen had the lowdown on how fab cloth nappies are and I was very happy to lend my nappies to friends to give them a go.

...And I guess that's why I'm still so passionate about cloth nappies now.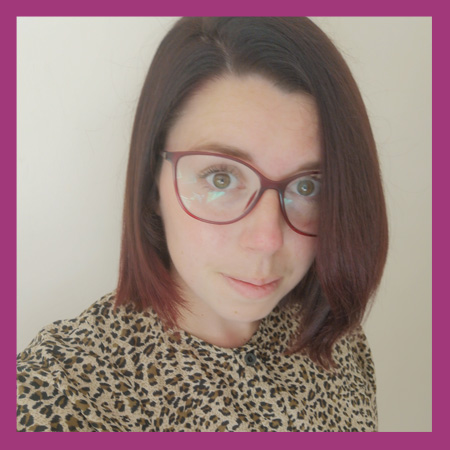 Roisin - Purchasing Manager & Senior Nappy Adviser
I didn't consider cloth with my first baby, I felt like by the time I had read up on birth, breastfeeding, baby wearing etc there was no room left in my brain for any more information so I just left it be.

When we decided to start thinking about a second baby I knew that I would want to cloth, my main reason being that I didn't want two sets of dirty nappies building up in my bin for 2 weeks at time. We filled out the TNL questionnaire and we started with a fairly simple and inexpensive two part system. I fell in love with the patterns quickly. By the time my second came I was feeling much more confident and had added to my stash with preloved nappies and we clothed from birth.

When I started cloth I started with only cloth nappies. I felt like cloth wipes were a step too far. After a month I thought there was no point wasting these wipes so we invested in wipes and I decided that cloth pads would be a step too far. We've since evolved to a family that uses reusable everything, where possible, including family cloth. Our introduction into reusable nappies opened up a whole new eco world for us as a family.

When my second was coming up to a year old I was looking at going back to work, one evening I came across the advert for The Nappy Lady and thought I HAD to apply and I started work the next month.

I have loved being able to grow my knowledge of the sustainable industry. I am now the Purchasing Manager and one of the Senior Advisors within TNL, which means I get to shop around for beautiful nappies and search out new and exciting companies for us to support.

I've taken a keen interest in CSP and helped expand our range and answer advice and recommendation for Reusable Sanitary Wear
Louise - Assistant
Gina - Social Media Manager & Senior Nappy Adviser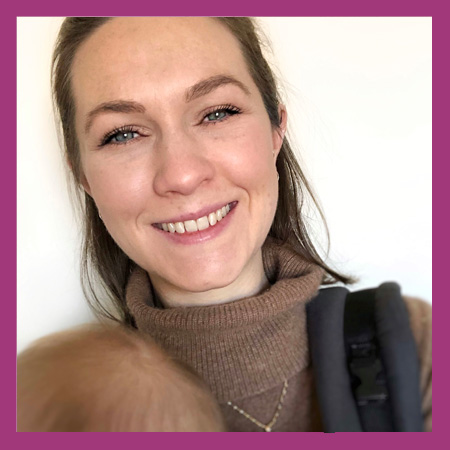 Sophie - Nappy Adviser & Wool Specialist
As well as being a TNL online advisor I am also a part time Geography teacher. I have two children aged 2&3. I must admit my initial reasons for using cloth were not environmental,shameful as a Geography teacher I know! I tried and very much failed to cloth my eldest from birth, she was tiny (4llbs 8 at her lightest if I remember rightly) I was bought a terry square kit by my mother in law that I just did not get on with it, they swamped her and I found them quite stressful (I must admit I did not ask for help, so it was all guess work). Instead of seeking advice I put them in a cupboard and forgot about them. Then when my son was born we soon discovered that all mainstream (affordable) disposables gave him awful chemical burns, at 9 weeks old after trying various creams and solutions his poor bum was an absolute mess. Our doctor and health visitor strongly advised we make the switch, so I emailed Wendy and I have never looked back! I decided seeing as I would be washing for one, I may as well cloth them both and fill up the machine. The first thing I bought was a pack of Muslinz cloth wipes and they remain my favourite reusable item! I started with TotsBots Easyfits and experimented with all the different versions, unfortunately I found these took far too long to dry with two in cloth they were also a bit bulky once they needed boosting, so I swiftly moved on. Then after Wendy's advice questionnaire I started using BG Elemental Joy pocket nappies, these were great as I could adjust the absorbency to fit each child. However I didn't enjoy stuffing pockets for two.

Anyway, from there I began experimenting with various shaped and AIO's. I then settled on Wizard Unos and Duos almost all of the time…until I started working for TNL! I soon discovered a huge range of equally wonderful nappies. Sadly now both children are toilet trained in the day, so we mostly stick to Sandys/Toddlease with wool for nights and naps, with the occasional trusty Terry. I was almost at the end of my maternity leave when Wendy put out an advert for two online advisors to answer the questionnaires and I jumped at the chance! I now do a combination of questionnaires and advice emails, particularly those regarding wool wraps. I love being able to work whatever hours suit me and my family, I either work before they wake up, nap times or in the evening, it is so flexible and I feel incredibly lucky!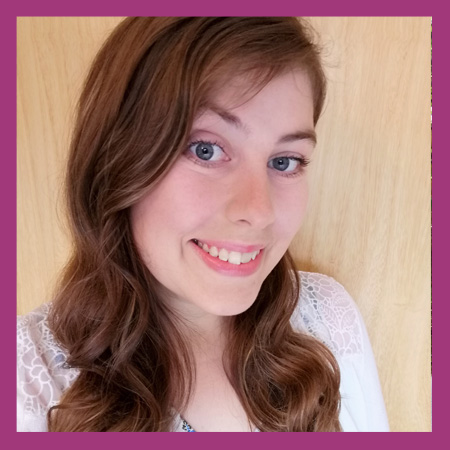 Imogen - Nappy Adviser & Wool Specialist
I began educating myself about cloth nappies when I was assisting a family with a younger child with additional needs to try and find a more comfortable solution to disposables. That is not to say that disposables were the enemy! They had successfully helped for many months prior to this but they were causing irritation and we sought to find a better solution for longer term. After seeing the benefits of the switch, mainly the increase in comfort, I knew I would come back to cloth nappies with my own children. I didn't start cloth nappies until slightly later with my first son, we tried lots of different systems and I learned a lot about the benefits of each. When I am advising families on cloth, I always highlight that there are no silly questions, I remember all the mistakes that I made at the start! Between my first and second son, after researching the impact of plastic waste I became much more waste conscious and as a family we made a number of changes towards reusable products. I am very proud of our eco-friendly journey and it has really become a way of life for us now! As soon as I was pregnant with my second son I knew I wanted to cloth from birth so I was quite determined to succeed. I had an extremely traumatic birth with my second son which was very difficult to process at the time. Surprisingly this made my commitment to cloth even greater as it was really important for both my husband and I that our son had nappies which were comfortable and better for his skin without any additional chemicals. My son is still in cloth and we have a mixture of two part nappies and all-in-ones. I am a big believer that cloth can be as simple (or as fancy!) as we want it to be. Some days we just use terry squares and wool wraps which is lovely as they are so natural, breathable and economical. Comfort is key for us, we love wool wraps in our home and use them often, you can spot us from a distance just from our woolie washing line! It is also reassuring to know how many nappies and wipes we have saved from landfill and will do in the future.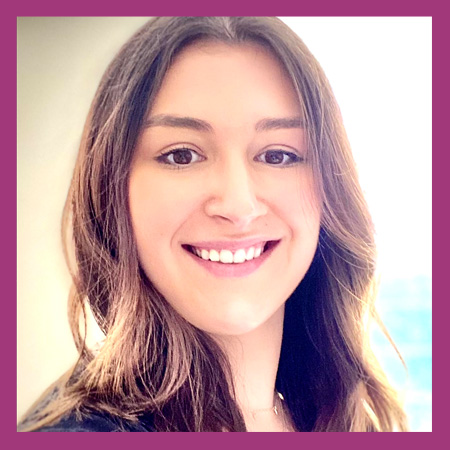 Tiva - Graphic Designer
My cloth journey started after the birth of my daughter in 2018. I honestly had no idea that reusables were a thing until a late-night Google search led me to The Nappy Lady! My son (18 months old at the time) made the switch too, and we never looked back. I started with just two newborn Mother-ease Unos and within a month we had a full stash of reusables and had fallen in love. It was the beginning of a long and continuing effort to make more sustainable choices for my family, which I will be forever grateful for.

When I started out, I didn't know anyone who had used reusables for very long, so the support and solidarity I found in the TNL Facebook group is unequivocally the thing that helped me the most along the way. I met friends there that I lean on to this day, even past potty training. Everyone associated with TNL is really a part of a (huge!) family which is still incredible to see and be a small part of.

I have loved trying every nappy under the sun (and I basically did!) but what really drew me to wanting to work at TNL was the sense of community, the passion, the common ethos, and the support that Wendy has always given to working parents. So, I applied for a job as my maternity leave was ending, and here I am! I am able to work from home, spend time with my children, have a part-time job elsewhere, and know that I am always valued and supported here. TNL is such an amazing company and I am so happy to work here every day!
Krisztina - Brand Ambassador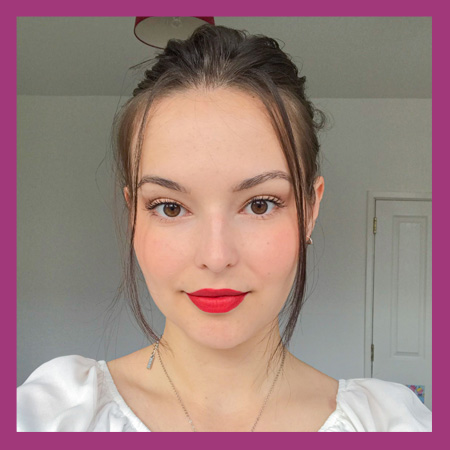 Apolline - Brand Ambassador
When I was at university, I was passionate about making my own homemade hair and skin products using only natural ingredients. This gave me a fair knowledge about all the chemicals that we can find hidden in the products that we buy as well as what and why to avoid them. When I found out that I was pregnant, I decided that I wanted to do the same thing for my daughter and to use as little harsh chemicals as possible against her skin. I liked the idea of using reusable nappies because they are mostly made of natural fabrics and do not contain any nasties. Also, let's admit it: they look so much cuter!

Joining The Nappy Lady's team has also enlightened me on the important role of cloth nappies to protect our environment, so now I see reusable nappies as a way to protect both my daughter's skin and the future that I will leave for her and the subsequent generations.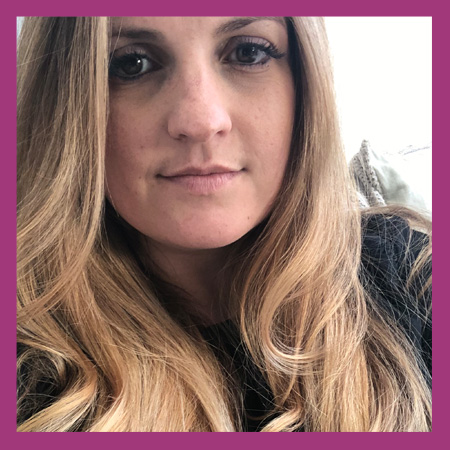 Kerry-Anne - Brand Ambassador
My cloth journey began with my second child

I had started to be more conscious about the environment and our household waste and after using disposables for the first 2 months I couldn't ignore the amount of waste that was generated and started to research the alternatives.

During my search I was lucky enough to find The Nappy Lady and as I had no clue where to start, I completed the questionnaire to find more!

When we first started I didn't find it easy.

We struggled with fit and often experienced leaks but after following TNL guides and with practice that became a thing of the past and I noticed that containment was so much better than disposables had been and we had the added bonus of saving waste while admiring the beautiful prints.

As we moved forward on our journey I became passionate about encouraging others to use cloth and was invited by my local council to help promote the use of cloth in my area, so when the chance to join The Nappy Lady ambassadors team came up I just knew I had to apply.

The Nappy Lady has been a huge part of getting me started and maintaining my love of cloth and since joining I have really enjoyed experiencing different brands and I have learnt from some of the most experienced and notable people in the world of cloth!
Alice - Brand Ambassador
I started using cloth during Real Nappy Week 2018, when my son was about 4 months old. I bought a few Bambino Mios, Bumgenius Elementals and Totsbots Easyfits and I was away. My mum got swept up in the cloth nappy buying fever and bought us our first Baba and Boo, and that was us hooked.

I love trying out different nappies and putting them to the test with my son's exceptionally large bladder! The best thing about cloth for me is seeing how much less waste we're putting into landfill each day. I'm a Intensive Care nurse in the NHS and have to throw a ridiculous amount of plastic away each shift, so using cloth nappies, CSP and other eco swaps soothes my conscience a bit. Of course showing off all the beautiful prints is fun too!

I've learned so much since joining The Nappy Lady team. I'm always amazed by the knowledge of all the women working there, and their commitment to providing great, eco conscious, ethical advice and service.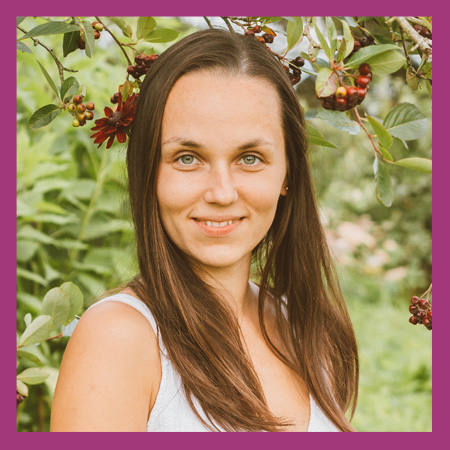 Katlin - Brand Ambassador
My cloth story brings us back to 2012 when i gave birth to my first daughter. I remember vaguely that my mum mentioned cloth nappies to me as a alternative to disposables, but back then i though NO- they are probably too much work and too expensive. Oh boy how wrong I was! We used disposables for about 9 months, but so much in me was changing in those 9 months. As I grew more eco conscious, I was frightened by the amount of harsh chemicals in our lives. So I decided to give cloth a try in 2103.

Our first cloth nappies were plain white locally made simple nappies without any PUL. They leaked a lot as she out weed them (had no idea about boosters), and were very bulky. And not so pretty, which explains why I don't have a single picture of them. They were fastened by velcro, and this velcro was a pain to keep clean of fuzz, so they always fell off of her. But I still kept going, I loved stacking and washing them and the fact that I'm doing the best for my child was so rewarding. I potty trained her by 15 months and sold all my stash.

A year later I was pregnant again, determined to use cloth from birth. As time went by, nappies were more pretty now and by 2015, when I gave birth to my second child, a boy, I managed to build a great stash of TotsBots newborn nappies, Charlie Bananas, Blueberry pockets and few more. I loved using cloth nappies, they fitted great and had very few leaks. I spread the word of babies in cloth and helped other mums to get cloth nappies by organising group orders from abroad, since in Estonia we only had 1 shop that sold variety of cloth nappies back then. The nappies I had did their job and retired when my son was 2.5. This stash was also sold and hopefully still in use somewhere.

Now, in 2020 I gave birth again, to a beautiful baby girl. There was no question if we would do cloth this time & of course we do! With more experience and great variety of new nappies to try, I applied my picture to TNL Instagram Team Search. And for my great surprise I got chosen! Now I have so much more knowledge about cloth nappies, I've tried a lot of different brands and systems and feel confident to guide new mums into the cloth nappy world. For me, this time it's all about enjoyment of pretty prints, organising and using them on my little one. I couldn't imagine otherwise.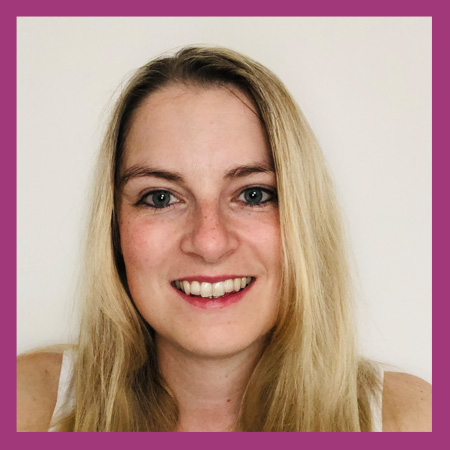 Angie - Brand Ambassador
I first discovered cloth nappies in my health visitor training. I spent a few weeks in an area where more than half the parents used cloth (which compared to the ready of my health visitor training & midwifery years I had never met a parent using cloth nappies). The parents using cloth were super knowledgeable, gave me so much information on the benefits of them and the most surprising thing was that none of them used preventative bum cream. Nor did they need prescriptions for heavy duty nappy rash treatment. Which was an everyday occurrence in the clinics with the disposable nappies used in my usual area of training. Plus the nappies were stunning & super pretty.

Fast forward to my own daughter & I planned on using cloth nappies when things became easier with feeding. I had 3 months of disposable nappies & wipes ready to go. Four days postnatal Evie had the most awful nappy rash & on the advice of the midwife we swapped to reusable wipes & plain water which meant the regular barrier cream helped reduce the rash well.

8 weeks in, hundreds of changes & poonami leaks & tubes of barrier creams & we started our cloth nappy journey earlier than planned. We sold the unused packs of disposable wipes & nappies on Facebook. We are still on the same small sample tube of metanium 18 months later compared to the weekly tubes being used to treat & prevent Evies nappy rash with disposable nappies.

My husband (& everyone around me for that matter) was against cloth nappies and told me I wouldn't continue using them. 18 months later and I I've converted them all with compromise on the fastenings and styles used for those who look after her regularly to make their lives easier.

The most surprising thing about cloth I discovered was that I did more washing in disposable nappies than we did in cloth nappies. My daughter has CMPA & had about 5-8 poonamis a day until we cut dairy out around 8-10 weeks. I've had one poo leak out the side of a poorly fitted all in one nappy since converting to cloth & no ruined outfits.

My tip to everyone is to ask for support both virtually or online on the nappy lady Facebook group, trial a kit if you get a chance from your local library and enjoy it! Welcome to the world of cloth & saving the planet one nappy at a time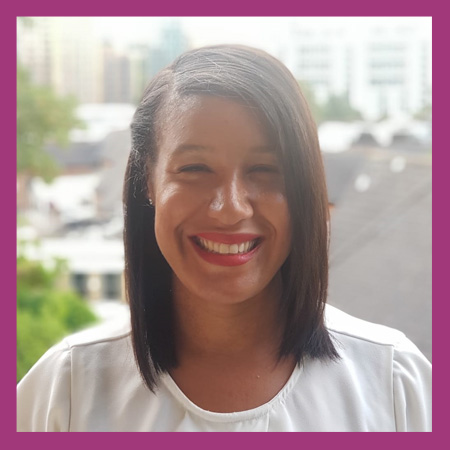 Lauran - Brand Ambassador
I started my cloth nappy journey after going to a boot sale; a woman there was selling some brand new Motherease Airflow wraps and Easy Peasy Bumble nappies (very, very cheaply) on behalf of her daughter, whose business was not doing too well. Primrose was just over 1 year old (sadly I didn't use cloth nappies with Aurora Belle). I wasn't quite convinced about using them, but I bought them anyway, and decided that I would at least look into it.

Whilst doing some research on how to go about using cloth, I bought a few more nappies (cheap pockets), and made a decision to start slowly. I believe I started by swapping one disposable nappy for one cloth nappy. I slowly built up the amount of nappies that I used each day, until I was using them full-time.

My favourite nappy for Primrose was Motherease One Size cotton nappies. Primrose was a heavy wetter, and that nappy was great for absorbency.

Primrose decided one day at 23 months old that she was done with wearing nappies during the day (she continues to wear nappies at night). My son, Hart, is 6 weeks old and we have been using cloth nappies on him since he was born. I love using all of the cute, tiny nappies on him that I did not have a chance to use with Primrose. Hart is also a heavy wetter, and muslins with a booster work very well for him, both during the day and at night, and are, therefore, our favourite nappy for him at the moment.

I started using cloth nappies following a random encounter at a boot sale, but continue to use them due to environmental factors (and due to the fact that there are so many beautiful prints! Haha). I often wonder what happened to the woman and her business; I do hope she persevered and continued with it.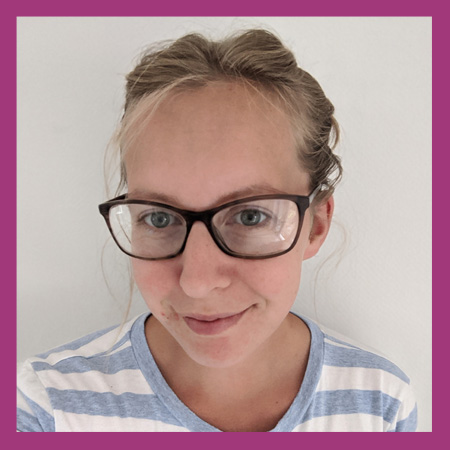 Katy - Brand Ambassador
When I was pregnant with my first baby we were living in a house that had a really long uphill walk from the driveway to the house. The more pregnant I got, the more I struggled with carrying food shopping up to the house and I realised it was going to be a real inconvenience buying big packs of disposable nappies and getting them up to the house with a baby in tow. I started to look into reusable nappies as an alternative and for a while I was unsure if I would take the plunge, but then I started to read about how brilliant they were for containment especially in the early newborn days. Having been a nanny for ten years previously, I was all too familiar with newborn poo explosions! I decided I would give anything to not have a poo leak on my clothes again, and so that was my deciding factor on using cloth and I've never looked back. And have still yet to have a poo leak from either baby!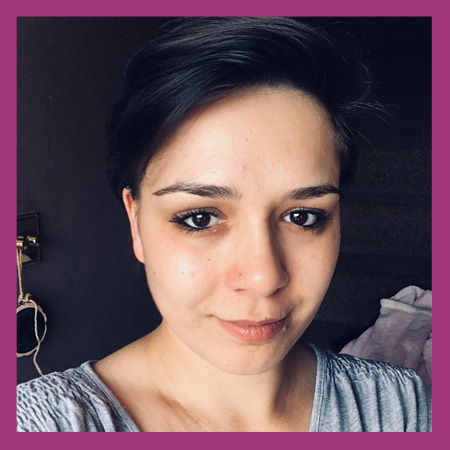 Marietta - Brand Ambassador
We chose to use cloth nappies because back in 2017 I had an operation and received an ileostomy bag. This was an amazing improvement for my health, however having lived with it for over a year before I became pregnant I felt extremely conscious about the amount of plastic waste that it was producing and so I started trying to live a more eco-friendly life.

Once we found out that we were expecting our (now two year old) little girl, I started researching washable nappies. I started by watching videos on YouTube and that's how I ran into the Nappy Lady. My next step was to find their free online questionnaire and the closest nappy library to me.

We started using cloth nappies from her second day of life however because of a c-section and complications that came with it I was only able to use them part time at first. Although we were most definitely committed to help saving the world one nappy at the time!

I have really enjoyed using soft and pretty nappies on her little bottom and became a fan really fast. We had leak issues, nappies stopped fitting her well, she changed shape and different nappies became a better fit so I was intrigued to try a variety of brands and systems.

We are now using mostly two part systems and have got a range of nappies we love.

Of course all of this was helped by lots of friendly and experienced cloth nappy mums so as I became more confident, I felt like I wanted to give back a little and help others to enjoy their journey.

Last year I saw a post on Facebook from our local nappy library looking for volunteers to help out in Swindon and I joined the team in March with another lovely volunteer who has also become a great friend over time.

Then, a couple of months ago when I saw that The Nappy Lady was looking for brand ambassadors to help out their team I realised that using cloth nappies and helping others with it had become a great passion for me, so I joined the ambassador team and have been absolutely loving it since!

Once you try them and see how amazing they are for your baby and the environment there is no going back!