Baby Racing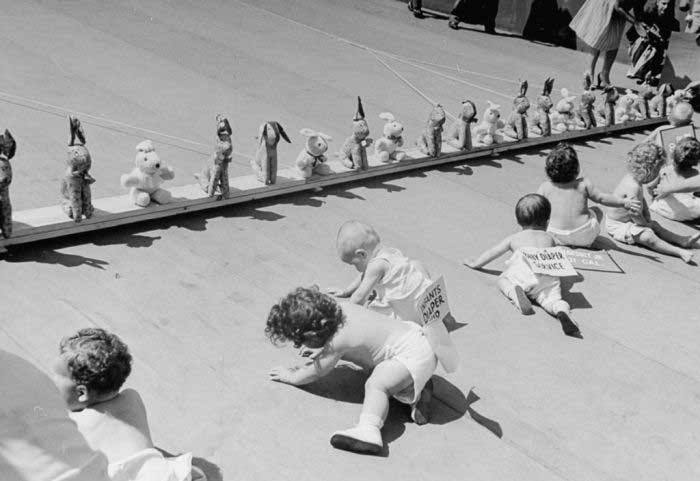 Babies racing in the Diaper Derby competition sponsored by the National Institute of Diaper Services (1946)
Back in the 1940s, baby racing was a pretty popular sport believe it or not.
The Diaper Derby would take place in New Jersey's Palisades Park and babies didn't need any special talent to be involved.
The object of the game was for the babies to crawl to the finish line which was lined with an assortment of stuffed animals. Additionally, everyone won this race and babies could take home a stuffed animal. The winner would also get a $50 savings bond.