Clearance Page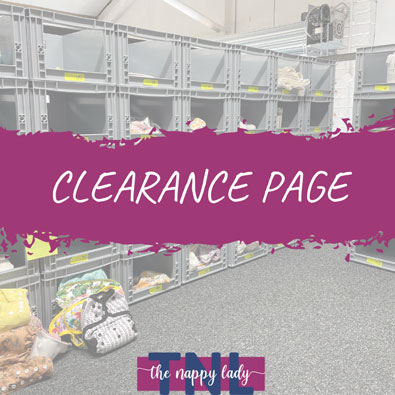 The cost of living crisis is biting, make your pennys stretch a little further and make a regular visit to our clearance pages

The Clearance Sale is where we list excess stock, ex demo, ex hire or items with a minor fault. We are passionate about cloth nappies minimising your environmental impact so hate to see things go to waste when they will definitely function for a little bottom! If you don't mind giving things a wash, receiving a surprise print or are handy with a sewing machine you can pick up some real bargains here.

And don't miss the relatively new 30 Day Trial Returns page. These nappies have come back from customers who have used our 30 day trial scheme, so have had very little use (and the prewashing done for you!).