How Often to Change Cloth Nappies
7 Comments
Monday, 20 July 2015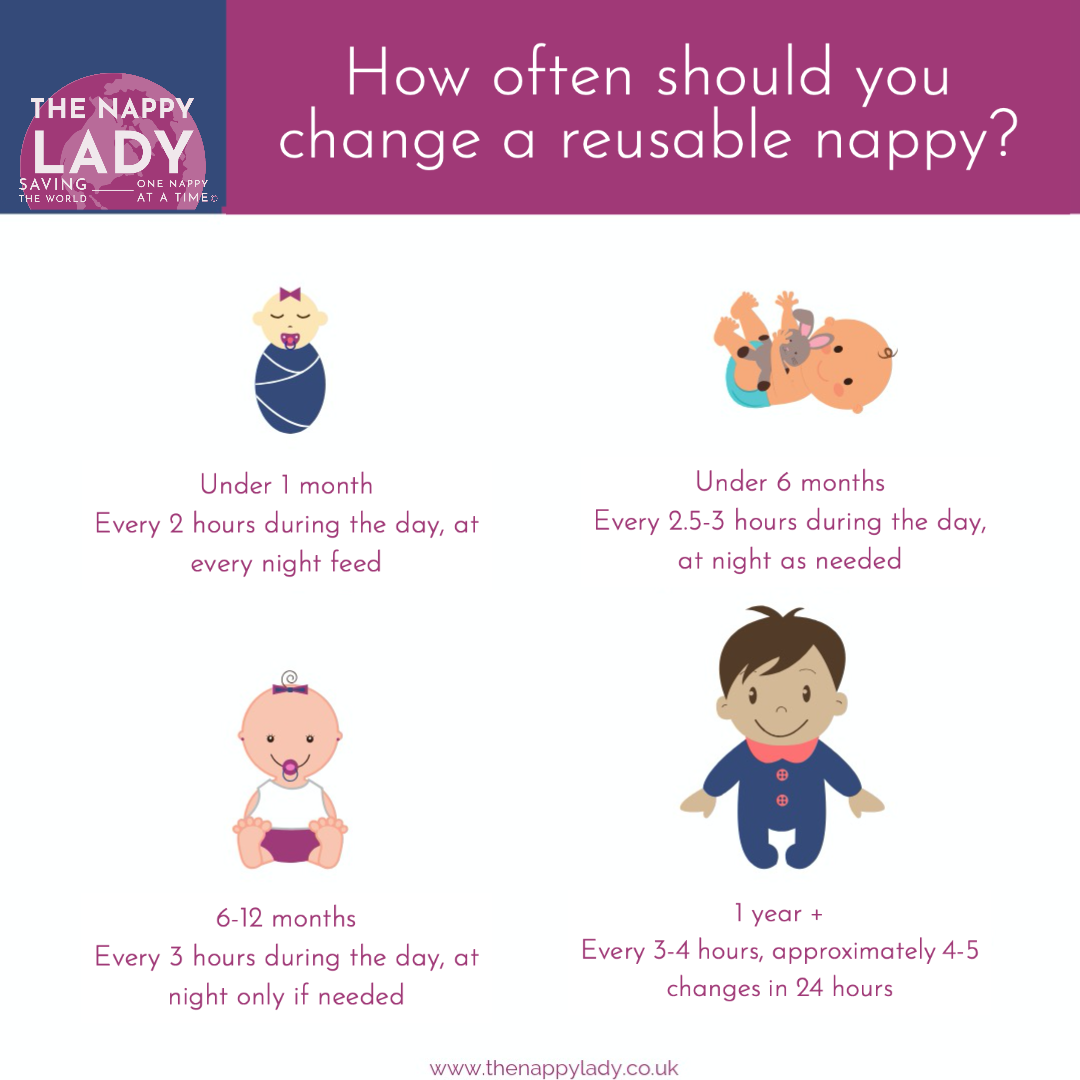 A real nappy's reliability in holding urine depends on its overall absorbency. A first point to bear in mind, therefore, is the less absorbent the nappy, the sooner you are likely to need to change it. As nappies become more absorbent with use, this is why you should prewash new nappies at least once before using them for the first time. It is worth investing in the best real nappy you can afford, for its superior absorbency and durability.
In fact, there should be no difference between frequency of changing between a disposable and a cloth nappy, because what normally causes nappy rash is bacteria, not wetness. However, because disposables are chemically capable of holding urine for longer (and because they are so expensive), many parents leave them on longer than is sensible, if nappy rash is to be avoided.
The younger the baby, the less able they are to handle the natural chemical reaction (ammonia) that urine causes on the skin, which is why younger babies should be changed more often than older ones. Also, until they go onto solids, their only food is liquid, and liquid in = liquid out! The following guidelines should help:
Change as soon as possible after a poo, regardless of the child's age
Babies under one month - change every two hours during the day, and before/after every night feed (whichever you prefer)
Babies under six months - change every 2 1/2 hours during the day, and at night feed as needed (i.e. if they are still pooing at night)
Babies and toddlers over six months - change approximately every 3 hours during the day
Toddlers over 12 months will usually have approximately 4-5 nappy changes in a 24 hour period (subject to poos)
For a one off occasion at any age, you can add a booster to make a nappy last as long as you need (or at least until the next poo). However, this should not become the norm, as it will be less comfortable for your child. The wetness of night nappies does not bother them as they are asleep, but they may feel differently during the day
I must stress that these timings are only approximate, and you should apply them with common sense to your own situation. If nappy rash threatens, you will want to change nappies more often, at least until the redness clears. Equally, if your child can wee for Britain and the nappy cannot hold all the liquid, you may need to change more often. Conversely, if you are planning to go out for half a day, shortly after a nappy change, you may want to change the nappy again just before you go out, so that you will not have to do so again while out (unless a poo intervenes!).
Once your child is sleeping through the night, a well-padded real nappy will easily last 12 hours. Absorbent nappies we recommend for night time are Bumbles, Bambeasy, Little Lamb Bamboo, Bamboozle Stretch, Heavy wetters still need an additional booster for night time.