How To Run A Monthly Washing Machine Maintenance Cycle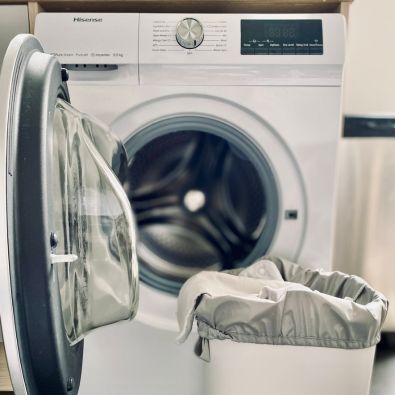 Why do you need to run a monthly maintenance cycle on your washing machine?
It is very important to run a monthly maintenance cycle on your washing machine regardless if you are using nappies or not. A monthly maintenance cycle keeps your machine running at it's best.
A maintenance cycle ensures that your washing machine is clean, hygienic and working in the optimum way. A clean washing machine means clean nappies. Follow us on Facebook for our monthly washing machine maintenance cycle reminder.
Steps to complete a monthly washing maintenance cycle
Turn off the machine
Remove the drawer
Remove the filter
Make sure you put a towel underneath as some water may come out
Clean the drawer and filter in warm soapy water
Clean the inside of the drawer
Clean the inside of the filter
Wipe around the seal
Clean the inside of the door
Clean outside of the machine
Run an empty wash cycle (no detergent) and no laundry using the machine cleaning cycle
If you don't have a machine cleaning cycle then a long wash at 90deg.
FAQ's
Do you use detergent in a maintenance wash?
No you do not unless you are using a specific product designed for maintenance washes. A maintenance wash helps to remove any built up detergent residue so you don't want to be adding more.
How long does a maintenance wash take?
On most machines it is around 45mins to 90mins
How often should I run a maintenance wash cycle?
For an average family you should run this cycle monthly.