HRH Queen Elizabeth II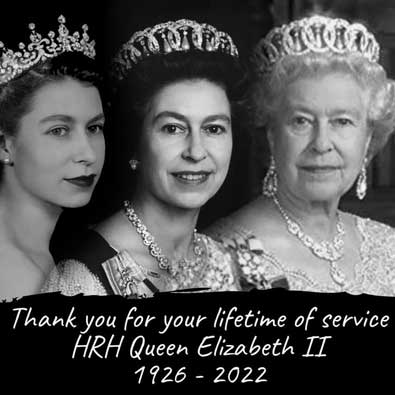 When the news broke around lunchtime that the Queen's health was being carefully monitored we were still in the warehouse working. As the new continued to come in and that more members of the Royal Family were flying to visit her at Balmoral our feeling of dread continued.

By the time we got home mid afternoon "operation London Bridge" we've heard about over the years seemed to be slowly happening before our eyes. Newsreaders were wearing black ties, the normal BBC schedule had ceased and had become continuous news broadcasts. As each of our children came home we sat and watched and waited for what seemed to be the inevitable announcement.
Whether you support the Royals or not the Queen felt like the nations Grandma and indisputedly carried out her service to the end.

Thank you for your lifelong service your Majest.

There will never be another like you.