Types Of Reusable Nappy Leg Elastics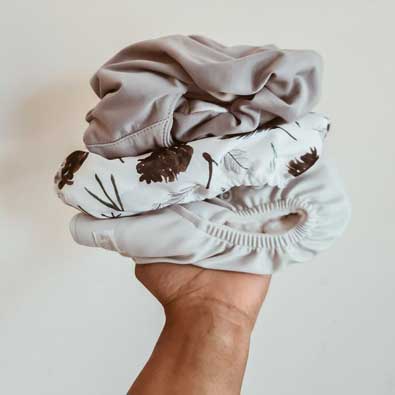 Did you know there was different types of nappy leg elastic? Does it even matter?
I regularly come across customers who have been told nappies must have a double gusset or the containment will not be good enough but this definitely is not the case.
There are pros and cons to every style.Every nappy is designed slightly differently so there is a nappy for everyone

The three nappies in the photo above all have different leg elastics but all work just as well as each other.
1. Bumgenius Elemental - has rolled leg elastics. These tend to be a bit softer and gentler on the skin however it's important all absorbent material is kepted rolled inside the nappy..
2. Motherease Wizard Uno - binded leg elastics that sits on the thighs. These tend to sit a bit lower down the legs and give amazing containment but not always the slimmest fit.

3. Baba and boo - double gusset - 1 internal, 1 external. I have a mixture of all types in my stash, but for me. Can help hold back really explosive poo but can also be a bit harder to clean as bits can sometimes get stuck in the gusset.