Wing Droop - Nappy Fitting Problem
Friday, 16 October 2015
What is wing droop?

Wing droop is when the front panel of the nappy works its way loose and slips down underneath the securing side tabs. This can cause the legs to gape and not a snug seal at the tummy which usually leads to nappy leaks.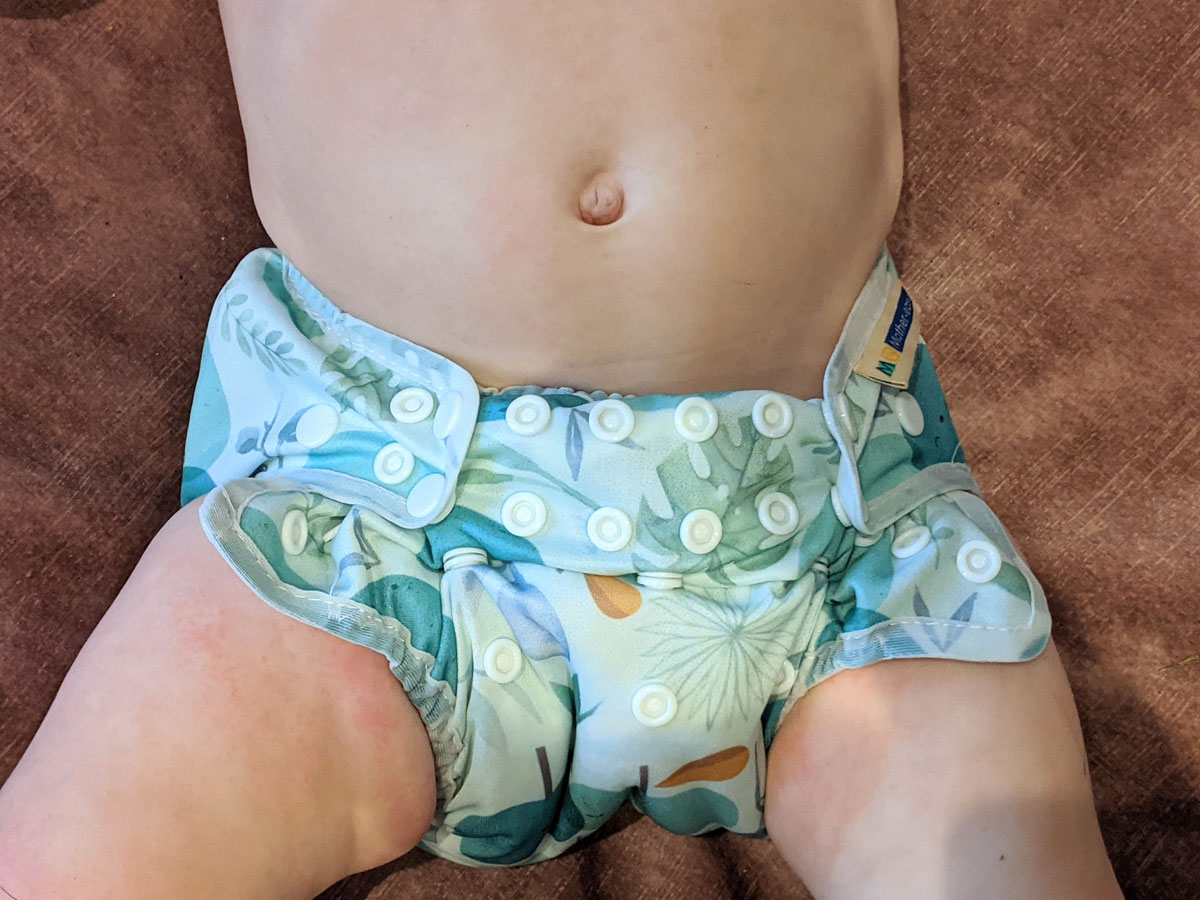 What causes wing droop?

Wing droop most frequently happens when you put the nappy on snugly so that the tabs are crossing over or almost meeting at the front of the nappy. For some nappies this can mean there isn't enough pressure on the corners of the front panel to keep it secure. This is most likely to happen with slim babies or those at the bottom of the nappy weight range.

When you put the nappy on it appears snug and well fitted, but after a while and little one has been walking, running, wigging the front panel works its way loose.

Which nappies suffer with wing droop?

Wing droop can happen with popper and velcro fastening nappies. Cheaper nappies tend to suffer with this a little more as the elastics aren't as strong or the tabs as secure.

Generously fitted nappies are also more prone to this than very slim/neat nappies, purely because the generously fitted tend to have the tabs meet nearer the middle.

How to stop wing droop?

Don't use a nappy that baby is too small for or below the weight range of. Don't rush through nappy sizes: if baby is in sized nappies keep them in the smaller size as long as possible.

It goes against what you'd think would be the right solution, but actually put the nappy on looser! Sometimes parents put the nappy on as snug as possible to try and get it to stay fastened, but if it's loosened off at the waist, the tabs aren't meeting in the middle and this actually puts more pressure on the panel underneath to keep the wings secure. When nappies have elastic in the back it's easy to pull the tabs round too much by stretching this elastic. Let the elastic do its job and don't pull until it's taut. Think of it like your own underwear: hopefully your pants stay up without having the elastic stretched until the point it's flat!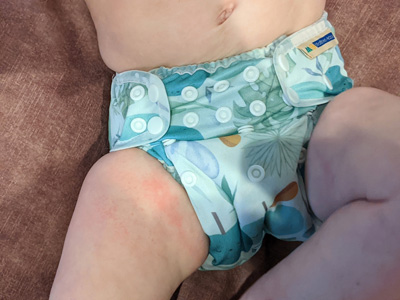 Put on a nappy straight. What I mean by this is that the back isn't higher or lower than the front. If the front and back are different heights, the tabs end up at an angle which can encourage wing droop.

Change to a nappy that has extra poppers at the edge of the tabs that are designed to anchor the panel.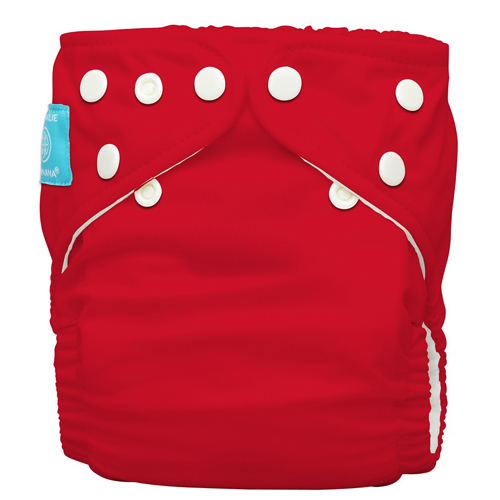 We also find that nappies that have poppers positioned vertically hold faster than poppers positioned horizontally. See the Bumgenius nappy below.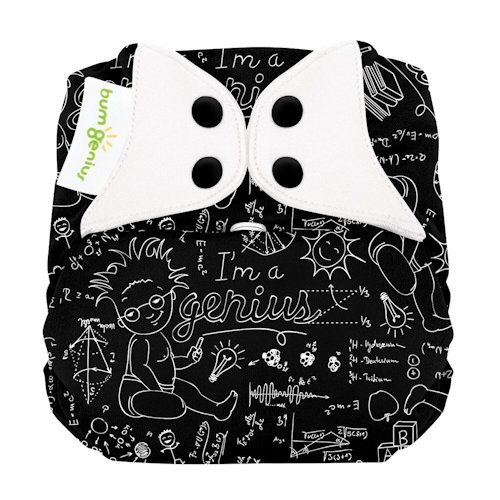 If you need any help or support with fitting your nappies fill in our support request form below and one of our experienced advisors will help you.