Rochdale Borough Voucher Nappy Scheme - Apply Here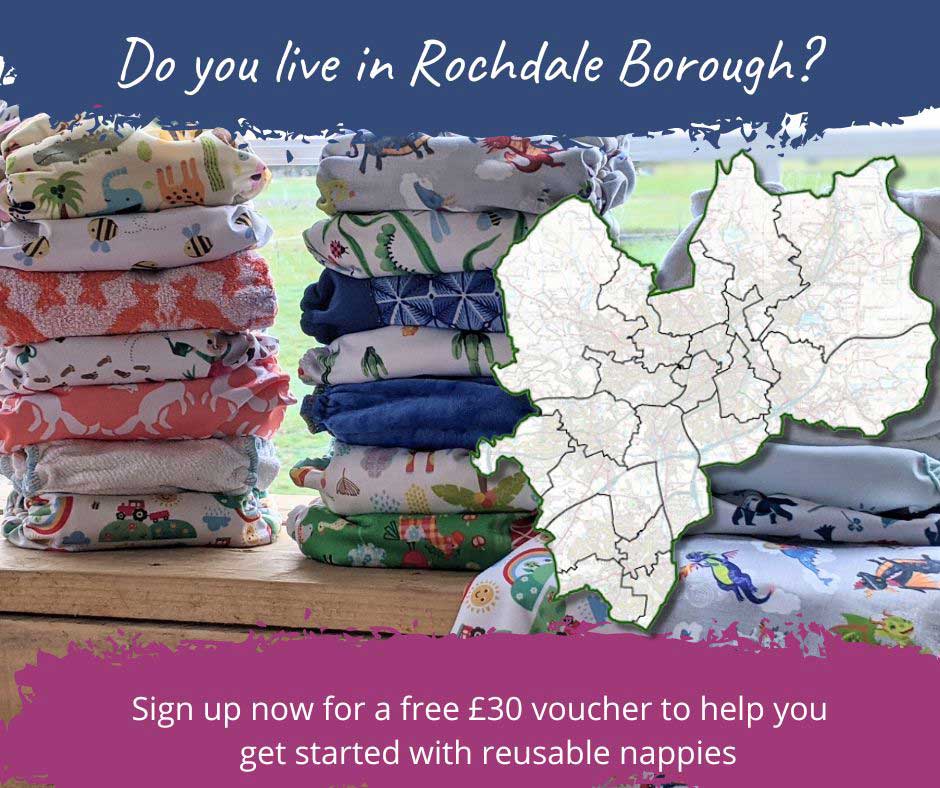 If you live in the following Rochdale Borough postcodes and have qualifying children you can apply for a £30 voucher towards a purchase of reusable nappies.
The voucher is for £30 per qualifying household per qualifying child.

Qualifying Postcodes are:
BL9
M24
OL1
OL10
OL11
OL12
OL15
OL16
Qualifying Children:
You can apply for the voucher if you are
Expecting a baby,
If your child/children are under the age of 18 months.
Families with twins or siblings under 18 months who are in nappies can apply for a maximum of 2 x vouchers to the value of £60.
Proof of eligibility maybe requested.
Apply Here for your Rochdale Borough Voucher

You will receive your voucher via email within one week. Vouchers will be allocated until all council funds are exhausted.


How to use your 'Rochdale Borough' voucher
Voucher Incentive Scheme of £30 no minimum spend required.

Simple online checkout (details below)

Your order delivery address MUST be the same as the address you applied under the scheme with, no exceptions. Delivery address is manually checked at time of processing your order.
The voucher is redeemable against:
Reusable Nappies
Wraps
Liners
Boosters
Nappy bucket and nappy mesh
Wet nappy bag for storing soiled nappies
Washable Wipes
Vouchers can not be used on:
Disposable Nappies
Changing Bags
Detergents
Trainer Pants
Swim Nappies
Menstrual Products
Other items not a key part of a reusable nappy system
Postage Costs.
Rochdale Borough Voucher Online Checkout Instructions
1. When you place your order please enter your voucher number in the "Discount Code" box. Your voucher value will be taken off of your order total.
2. Then if applicable pay any remaining balance via credit/debit card or paypal.
Your order and delivery address will then be checked and dispatched.