Real Nappies for London (RNfL) Vouchers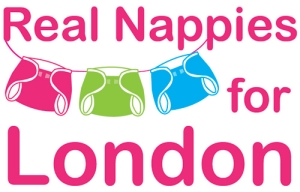 How to redeem your 'Real Nappies for London' vouchers.
Real Nappies for London Voucher Online Checkout
When you place your order please enter your voucher details and voucher amount in the comments box underneath where you enter your delivery address - THIS DOES NOT TAKE THE MONEY OFF YOUR BASKET AUTOMATICALLY.
Then pay the full value of your order via credit/debit card or paypal.
Next email us a copy of your RNFL voucher (we have to print them off to be reinbursed). The value of your RNFL voucher will be refunded back to you as soon as we receive your voucher (normally within an hour if you order while we're in the office).
Alternative Real Nappies For London Voucher Over the phone Checkout
Alternatively, you can place your order over the phone (01252 372 266) and then we can just charge you any extra payment needed over your RNFL voucher. This prevents the need for you to pay in full and then us to refund the difference. We'll ask you to email your RNFL voucher to us as well. As soon as your RNFL voucher has been received your order will go to dispatch.
Alternative Real Nappies For London Voucher Cheque Checkout
On the website you can choose to pay via cheque and send us a cheque for the balance of the order made payable to The Nappy Lady Ltd and send along with your RNFL voucher to the address below. Your order will be dispatched once your voucher has arrived and your cheque has cleared.
Email address to send Real Nappies For London Vouchers
RNFL require us to see the actual voucher so please email a copy of your voucher to info@thenappylady.co.uk after ordering. If you have been sent a postal RNFL voucher then you can either take a photo of the voucher ensuring the voucher number can be read and email it or post it to the address below.
What can Real Nappies For London vouchers be spent on?
Please ensure you spend the full value of your voucher on qualifying items:
nappies,
wraps,
boosters,
liners,
muslins
nappi nippas.

Unfortunately the following items do not qualify for RNfL vouchers
accessories such as
swim nappies,
wipes,
buckets,
storage,
detergent.
The address to send postal vouchers and cheques is:
Wendy Richards
The Nappy Lady Ltd
Unit C
Linsford Business Park
Linsford Road
Mytchett
GU16 6DL